About the TimberWinds Project
Patriot is currently evaluating the feasibility of a wind project on Colonel Holman Ridge in Dixfield, Maine. The proposed project would consist of approximately 6-12 turbines.
A 196-foot meteorological tower, used to collect site-specific wind data, was installed on Colonel Holman Ridge in November 2009. The project is currently in the environmental study stage.
In November 2010, after a year-long moratorium, the Town of Dixfield chose not to enact a local wind ordinance. In addition, the town voted against a zoning bylaw that would have restricted development on Colonel Holman Ridge.
Photo simulation of the proposed view of Colonel Holman Ridge from Mease Road in Dixfield, approximately two miles away.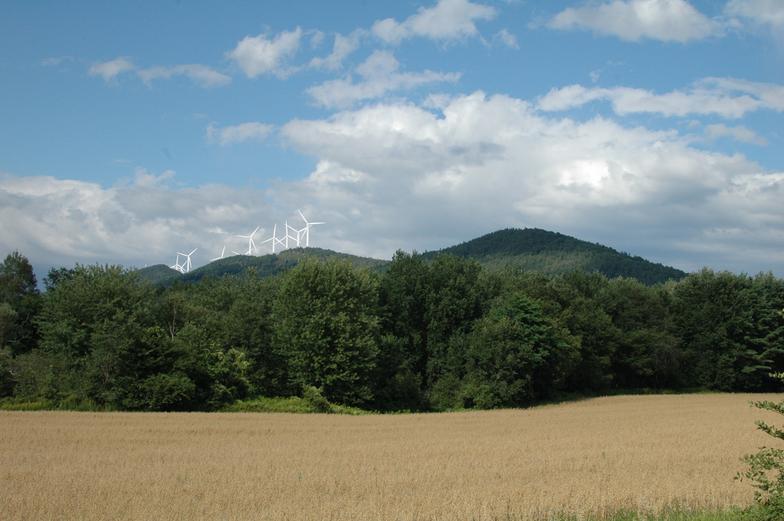 Photo simulation of Timberwinds in Dixfield, ME from Canton Point Road, approximately six miles away.